Gallery Staff
Gallery Front Desk: 215.898.1479
Great staff and friendly guards
– from our visitor book
Lynn Marsden-Atlass
Arthur Ross Gallery Executive Director
Email
Lynn Marsden-Atlass has been the Director of the Arthur Ross Gallery since 2008 and the Curator of the University of Pennsylvania Art Collection since 2010. Previously, Ms. Marsden-Atlass served as the Senior Curator of the Pennsylvania Academy of Fine Arts, where her work included the landmark exhibitions In Private Hands: 200 Years of American Painting and Thomas Eakins and His Legacy. Before coming to Philadelphia, Lynn was the Curator of American and Contemporary Art at the Chrysler Museum; Associate Director and Registrar of the Colby College Museum of Art; and Director of the Consortium of Colleges Abroad in Paris. She earned an M.A. in the History of Art from the University of Chicago and a B.A. in the History of Art from Lake Forest College. Ms. Marsden-Atlass is a board member of the American Association of Academic Museums and Galleries, and serves as an IMLS MAP Surveyor and an AAM Accreditation Reviewer.
Sara Stewart
Assistant Director of Development and Marketing
Email
Sara Stewart handles the development and marketing including public relations for the Gallery, and coordinates outreach activities at the Arthur Ross Gallery. She also manages fundraising events and assists with exhibition preparation. She has extensive experience working with schools, and is responsible for organizing the gallery's education programs. Ms. Stewart is an active participant in the arts, served as Vice President of Real Estate and Maintenance for Philadelphia's The Stagecrafters Theater and also as photographer and publicist for the organization. She has also curated art exhibitions at Chestnut Hill College, where she received her B.A. in History of Art.
Suzanne L. Seesman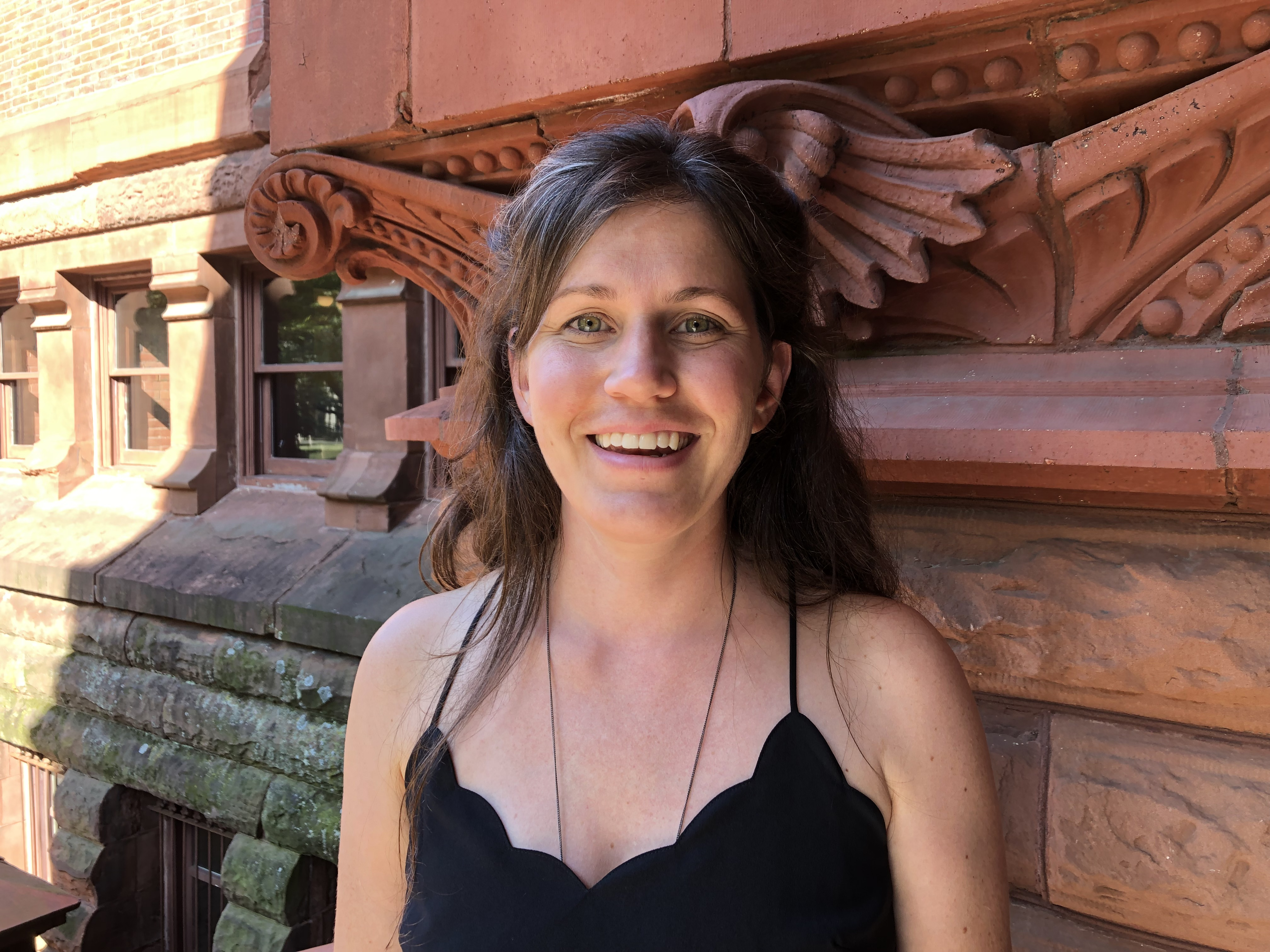 Administrative Assistant
Email

Suzanne L. Seesman (she/her) is a Philadelphia based artist, curator, and administrator who holds an MFA in Sculpture from Tyler School of Art and a BFA in Sculpture, with a minor in International Studies, from Ohio University. Her artistic practice has been supported by awards including the Cloud Artist Prize and The Ilya and Emilia Kabakov Fellowship and through residencies at The International Ceramics Studio (ICS) in Kecskemet, Hungary and The Vermont Studio Center. As an educator, Suzanne has facilitated courses in sculpture, video, sound, performance, and visual studies at universities and community arts institutions including Virginia Commonwealth University, Tyler School of Art, and Fleisher Art Memorial. From 2014 through 2016 Suzanne was a member of Vox Populi where she chaired the exhibitions committee. Before joining the staff of the Arthur Ross Gallery, Suzanne was the Artistic Director of Swarthmore College's Friends, Peace, and Sanctuary project, a two-year project supported by The Pew Center for Arts & Heritage.
Arthur Ross Gallery Advisory Board
Andre Dombrowski, Chairman ·
Benjamin Behrend · Richard Fitzgerald · Pamela Harper · Lothar Haselberger · Robin Herdon · David Hollenberg  · Anne Munch Jensen · Betsy Scott Kleeblatt · Susan T. Marx · Joshua Mosley · Matthew Neff · Sheila Raman · Christine Weller